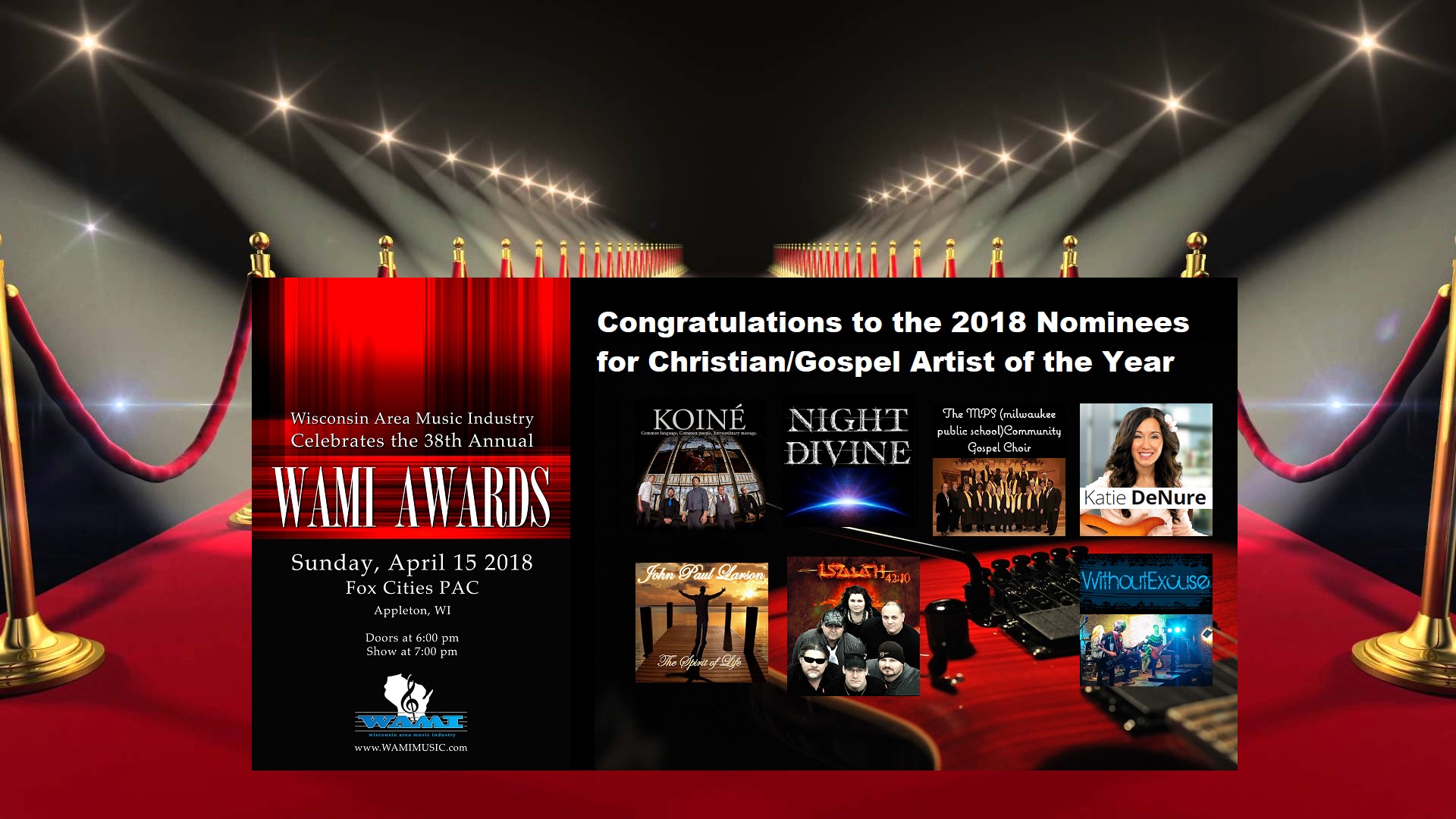 2018 WAMI Christian/Gospel Artist Nominees
The Wisconsin Area Music Industry (WAMI) has announced the nominees for its 38th annual Awards Show. This year's show was originally scheduled to take place Sunday, April 15, 2018 at the Fox Cities Performing Arts Center in Appleton, Wisconsin. A strange April blizzard caused snow and icy conditions that day, so it has been rescheduled for Sunday, May 20. Doors open at 6pm, with the WAMI Awards Show beginning at 7pm.
For decades, the WAMI awards show has included a "Christian/Gospel Artist of the Year" category to express gratitude to those who work hard every year to create music that lifts up the name of Jesus. Thank you WAMI, we appreciate that! We also love the fact that musicians from all over the state of Wisconsin are choosing to use their talents to give thanks to the One who provided them in the first place.
"For we are God's handiwork, created in Christ Jesus to do good works, which God prepared in advance for us to do." - Ephesians 2:10
Please pray for the continued growth of all these musical ministries in Wisconsin and join us in congratulating the 2018 nominees for WAMI Christian/Gospel Artist of The Year!